Seasonal Lunch is selling out… Grab your tickets now!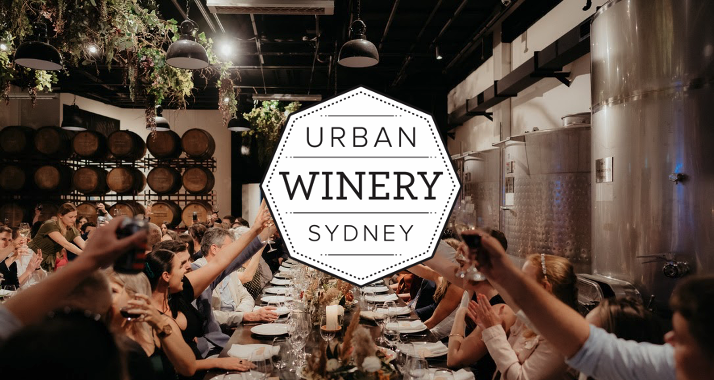 Seasonal Lunch Menu
If you haven't already, purchase your tickets to our Seasonal Chef X Winemaker Lunch before we sell out!
Our friends and partners for May's Seasonal Lunch, Radish Events, have created this beautiful menu full of delicious, locally and sustainably sourced food to be matched perfectly along side our beautiful A.Retief wines.
So have a sneak peak at the menu below, and reserve your spot now so you don't miss out on an unforgettable afternoon full of great food and wine!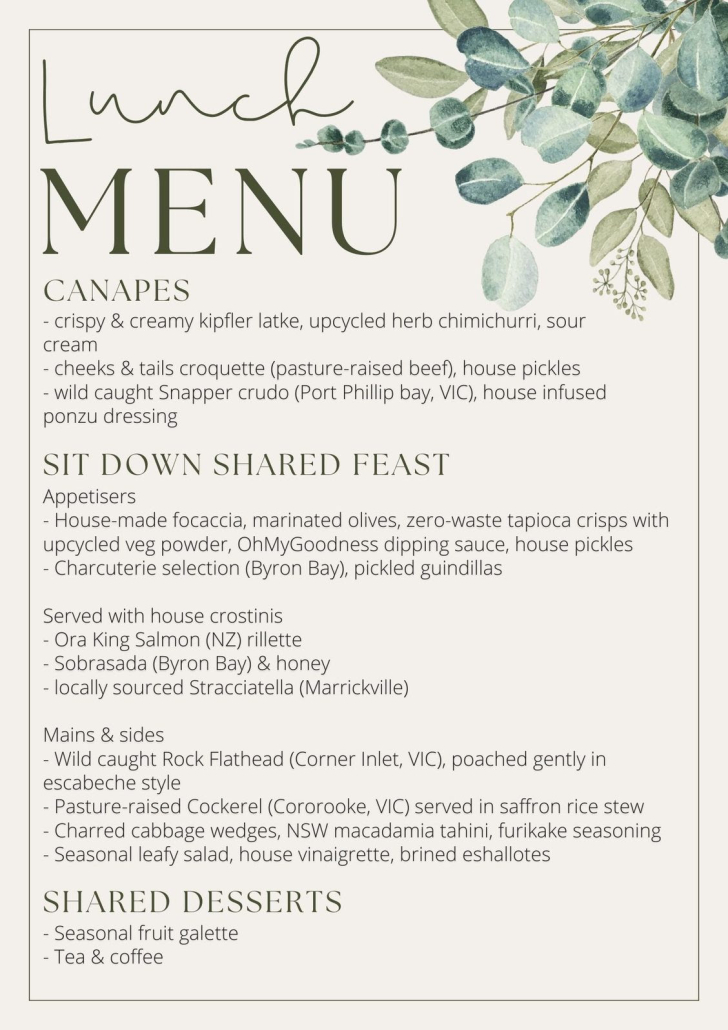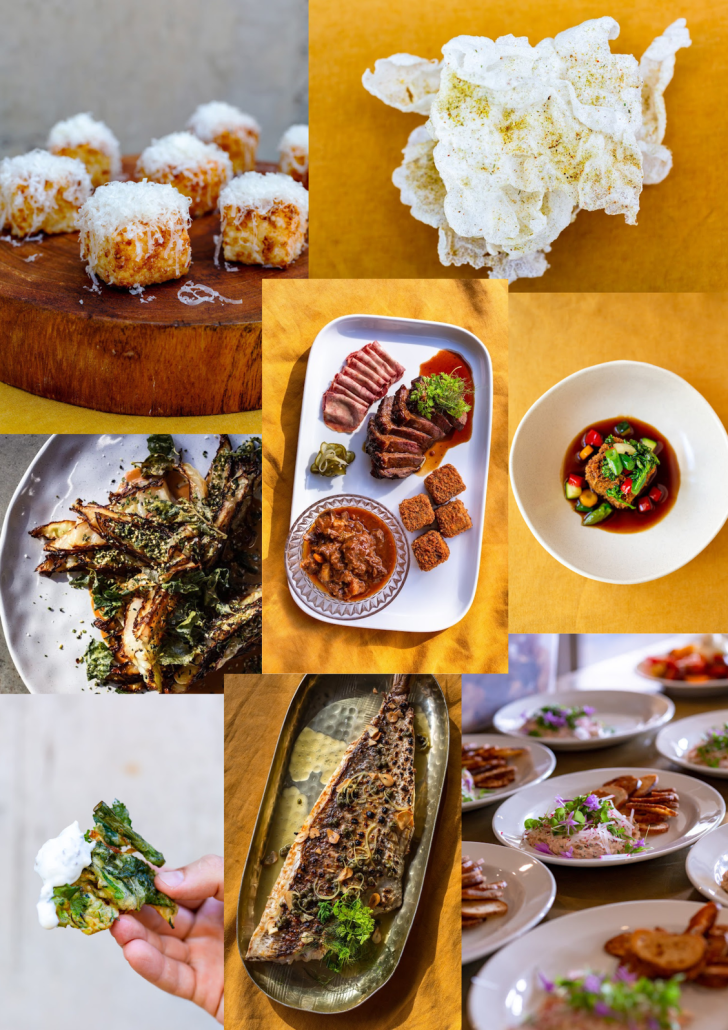 ---
End of Financial Year Packages
Celebrate your End Of Financial Year in style at Urban Winery Sydney!
Leave the planning to us with our discounted EOFY packages, choose from a delicious sit down menu, a casual cocktail party or even an intimate blending session with our winemaker Alex Retief.
So gather your colleagues and book yourselves in for a night of food, wine and fun!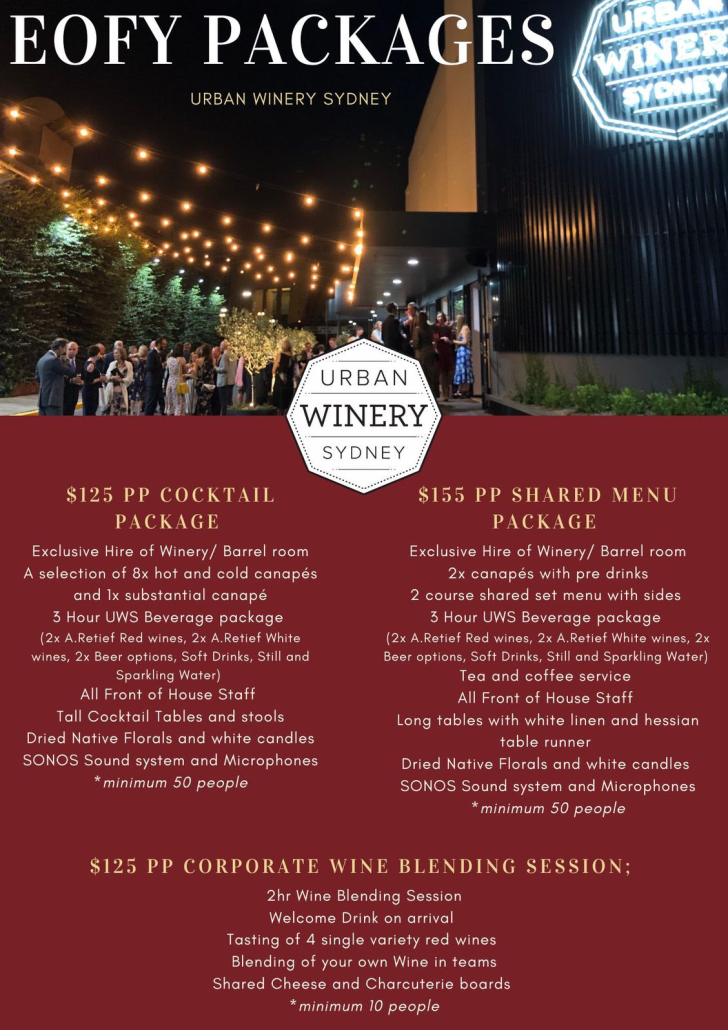 Enquire about your End of Financial Year party by emailing enquiries@urbanwinerysydney.com.au now!
---
2023's Grape Stomping
As our Grape Stomping Season draws to a close we would like to thank everybody that participated in kicking off our new Vintage!
We have stomped, pressed and tasted our grape juice to perfection and now they are currently fermenting in our beautiful oak barrels.
"Well it has been a pretty strange harvest in general! Certainly one of the latest I have ever had in terms of picking times.
Normally my harvest is the last week of February, going all through March and first or second week of April, but this year all I have had in by Easter was some Gundagai Shiraz and Hilltops Merlot! Even the Tumbarumba Chardonnay is only coming in this Saturday- a full 4 weeks from the 'normal' picking time.
This is all due to the cool / wet Spring the regions experienced at the end of last year and isn't necessarily a bad thing. With the cooler weather they are experiencing at the moment it means the flavours can develop at a slower but more pronounced rate. Essentially what we will see this year are very atypical cool climate reds- lower alcohols and tannins with more dry spice and herbaceous characters. Wines that are attractive to drink in the hot El Nino climate that is coming!
This weekend will see the Tumbarumba Chardonnay and Hilltops Shiraz coming in- over the next fortnight the Hilltops Cabernet and Mataro for Rose. Hopefully I will also be able to receive the Graciano I was looking at trialling this year- fingers crossed it will be able to ripen before the frosts hit!
This is good news for people looking to join in our Grape Stomping sessions though- these are still available throughout April- click on the link below for booking details."
~ Winemaker Alex Retief ~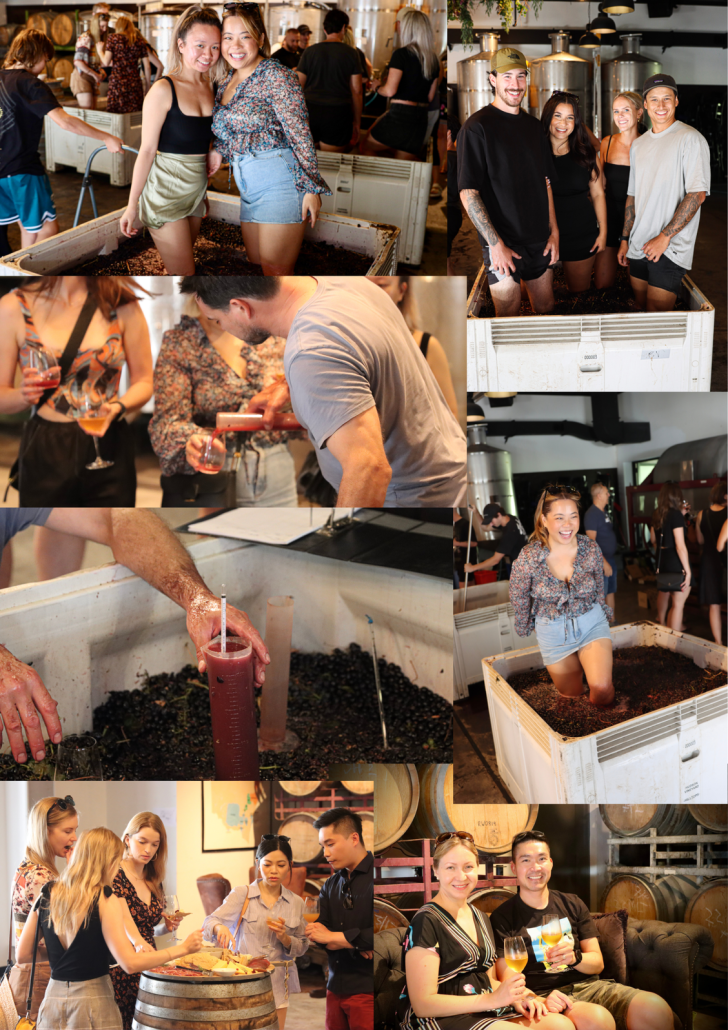 ~ Wine of the Month ~
2020 A.Retief barbera- Hilltops
"From a vintage that could have been decimated by smoke-taint, this Barbera has always been a favourite wine for me.
One of my 'go to' varieties on a wine list I love its all-year round drinkability.
The nose has aromas of dried flowers, cedar wood and cherries while the palate is long and smooth- sweet red fruits combining with oak tannin producing a beautifully balanced wine that lingers with exotic flavours of chocolate, nutmeg and cinnamon."
~ Alex Retief, Winemaker ~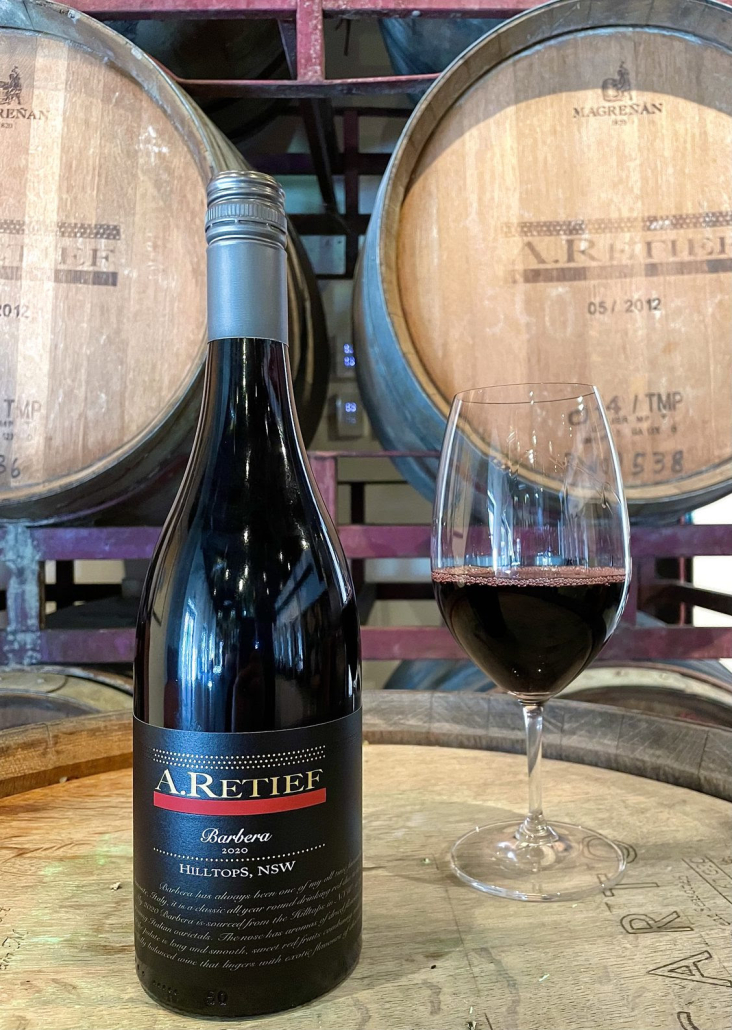 ---
https://urbanwinerysydney.com.au/wp-content/uploads/2023/04/2.png
1596
1128
Anna
https://urbanwinerysydney.com.au/wp-content/uploads/2018/05/logo-200.jpg
Anna
2023-04-14 14:29:07
2023-04-14 14:29:59
Seasonal Lunch is selling out… Grab your tickets now!