Don't be afraid to spice things up, wine included!
Don't be afraid to spice things up, wine included!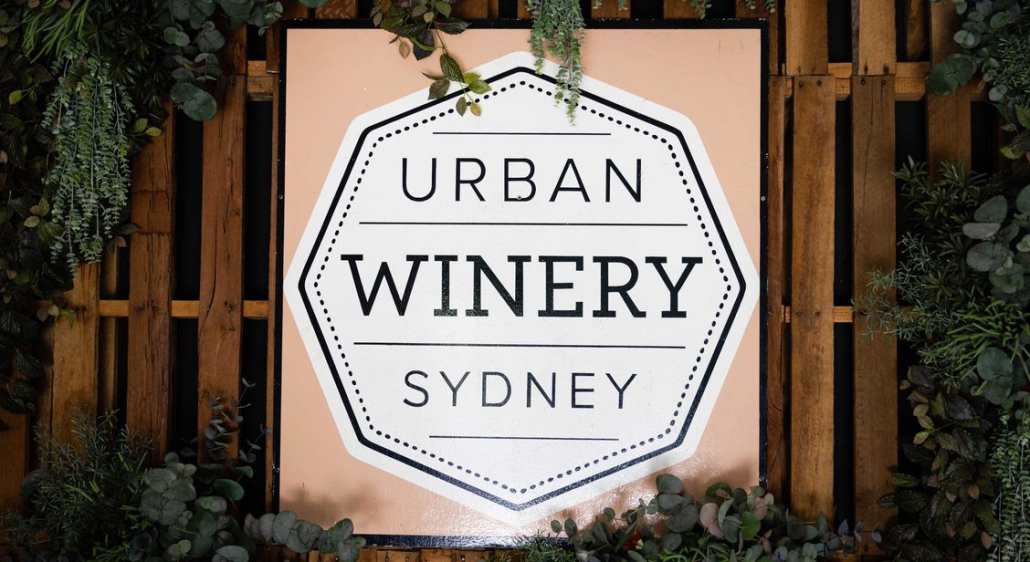 ---
Christmas in July
We've decided that one Christmas just isn't enough!
Because of this we have created some brilliant packages to celebrate a cold, Aussie winter in style.

Leave all the planning to us and pick one of our discounted Christmas in July packages.
Choose from a delicious sit down menu, a casual cocktail party or even an intimate blending session with our winemaker Alex Retief.
So gather your colleagues and beg your boss, because why have one work Christmas party a year when you can have two!

Enquire about your Christmas in July Party now by emailing us at enquiries@urbanwinerysydney.com.au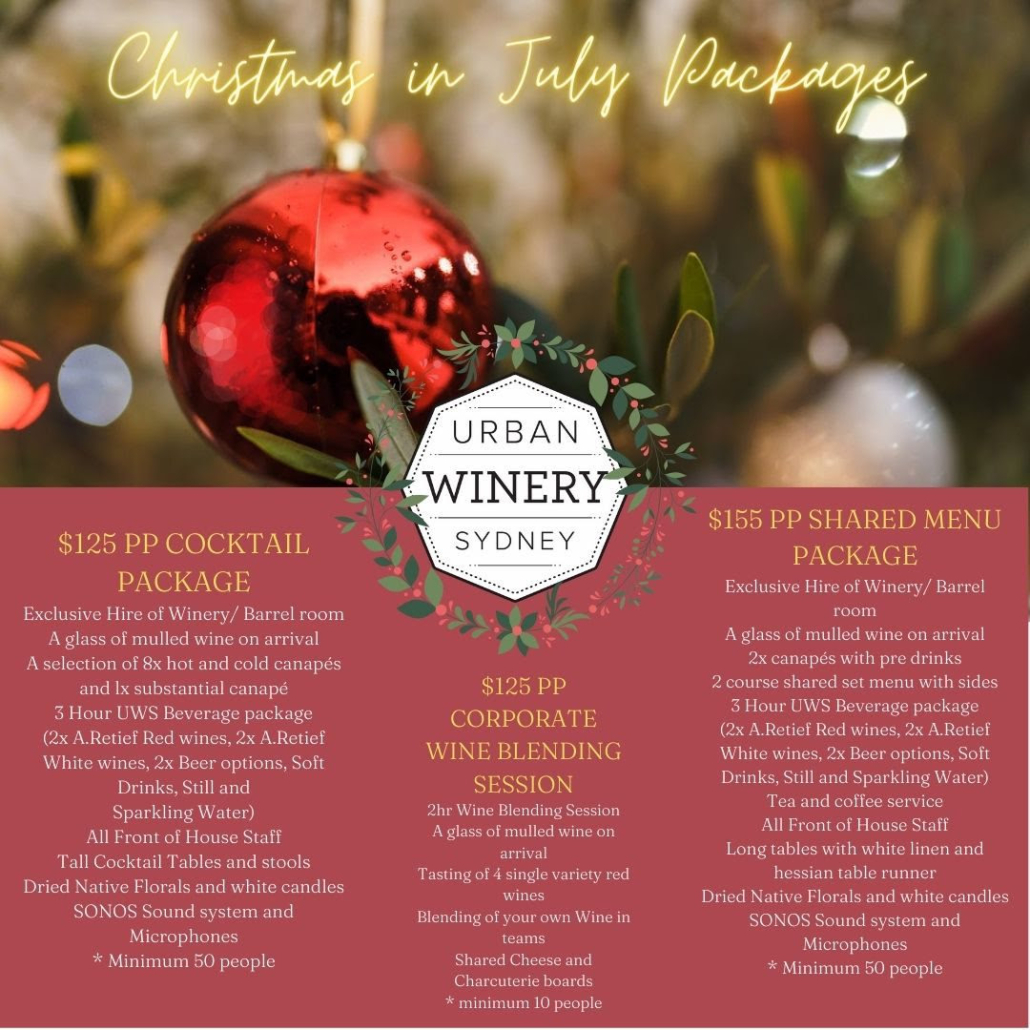 ---
Father's Day at UWS
Here at Urban Winery Sydney we have a special Father's Day surprise coming your way… Keep an eye out for further details to come!
---
WHAT A SUCCESS!!!
We want to say a MASSIVE thank you to everybody that came to our May Seasonal Lunch a few weeks ago, it was a pleasure having everyone in our winery eating, drinking and chatting the afternoon away!
Also none of this would have been possible without our extraordinarily talented, good friends, Radish Events and their team of chefs, who created a delicious menu that was loved by all… We are still dreaming of that Fruit Galette!!
Make sure you keep an eye out for our next Seasonal Lunch in a few months time… We hope to see you all there!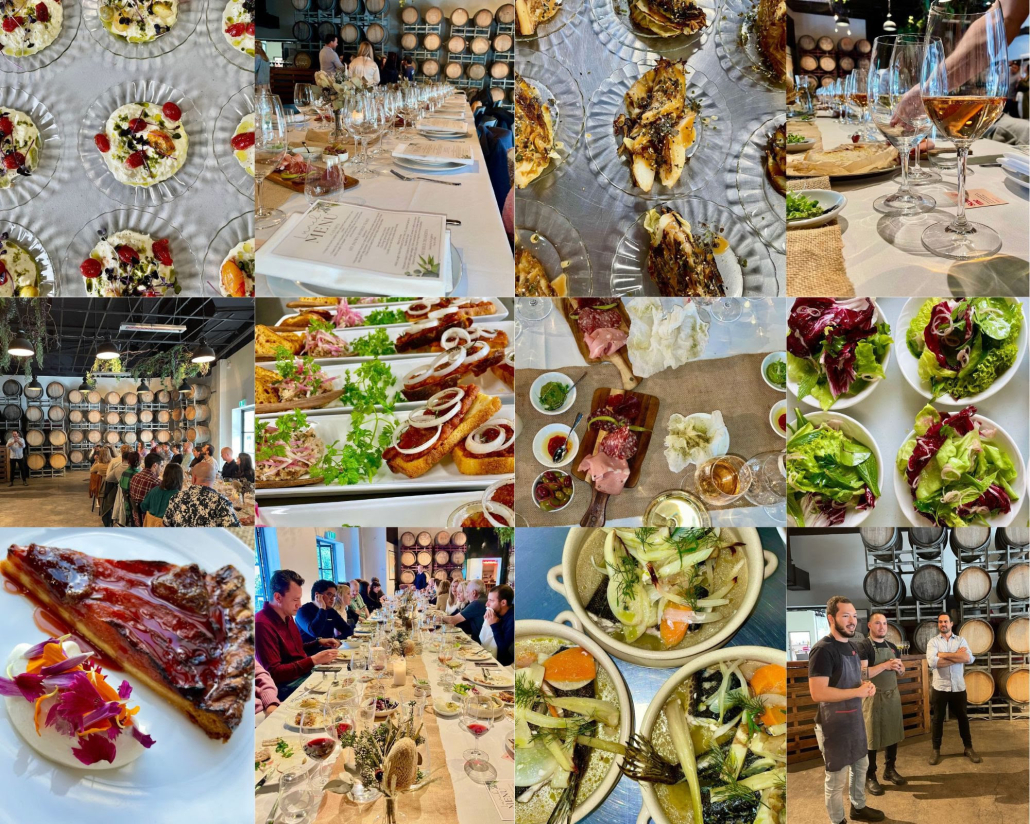 ---
~ Wine of the Month ~

Mulled Wine
As we draw into the colder months of Winter, here at Urban Winery Sydney we are now offering a
beautifully spiced Mulled Wine available in our Wine Bar every Thursday through til Sunday starting the 15th of June!
"The cold weather snap has suddenly hit and it actually has some benefit- now it is Mulled Wine Season!
Mulled wine- or Gluhwein is a hot, spiced wine originating in the alps of Europe and finding a special place in the hearts of cold Sydney-siders.
At Urban Winery Sydney the recipe we have honed over the years is heavy on the cinnamon and nutmeg with orange and honey in the mix- along with a combination of other delicious spices!
Come in, try a panikan of our Mulled Wine and see for yourself!"
~ Alex Retief, Winemaker ~
If you want to dabble in creating your own Mulled Wine at home, our winemaker has been kind enough to share his secret Urban Winery Sydney recipe:

Makes 1 bottle of delicious UWS Mulled Wine
1 Nutmeg – Quartered
1 tablespoon of cardamom pods – crushed
3 whole cloves
1 whole star anise
1 stick of cinnamon – halved
1 orange
Generous squeeze of honey
A bottle of a full-bodied, slightly sweeter red, like the A.Retief Merlot

Put all your spices and your bottle of wine into a large saucepan
Halve the orange and squeeze the juice into the wine mixture and throw in the rest once all juices have been squeezed out
Add a generous squeeze of honey to taste
Put your saucepan over the stove and slowly bring to a gentle simmer until you can smell the delicious spices
Once your mulled wine has warmed all the way through, have a taste, and if you prefer it a tad sweeter add either more honey or orange juice to your liking
Once hot and sweet enough, ladle into a mug and enjoy your mulled wine with friends and family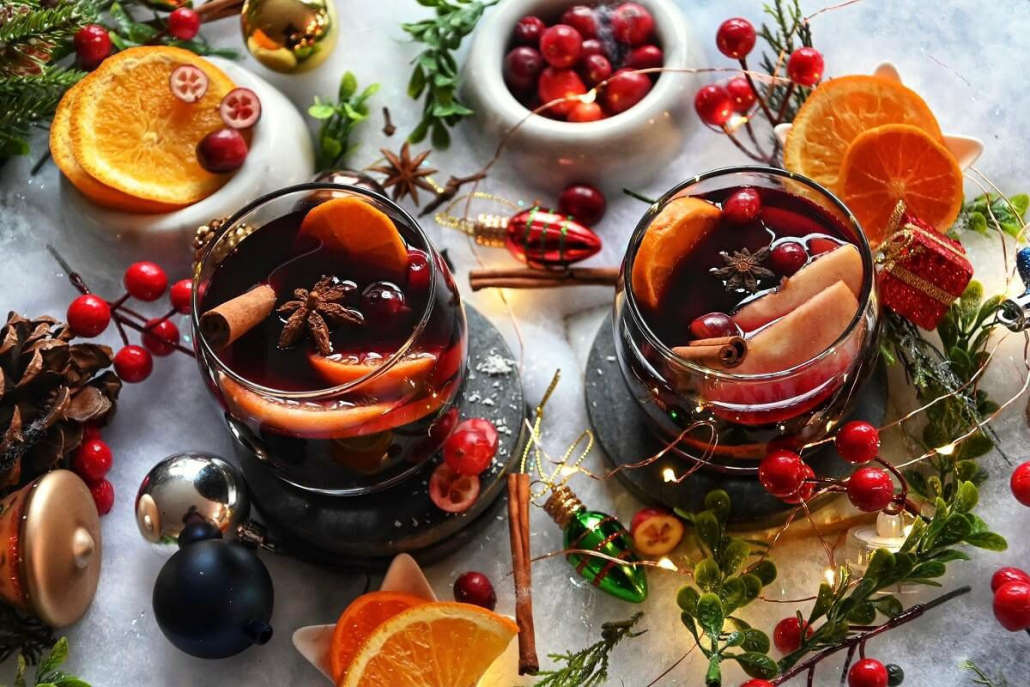 https://urbanwinerysydney.com.au/wp-content/uploads/2023/06/Screen-Shot-2018-06-20-at-4.57.52-pm.png
1120
1188
Anna
https://urbanwinerysydney.com.au/wp-content/uploads/2018/05/logo-200.jpg
Anna
2023-06-19 18:16:03
2023-06-19 18:16:05
Don't be afraid to spice things up, wine included!